Vaak maak je met je telefoon heel veel foto's van je kinderen. Of staat bij een uitstapje iedereen van je gezin op de foto, behalve jijzelf. Omdat jij degene bent met de telefoon of camera. Ik raad aan om echt af en toe een gezinsfotoshoot te doen waarbij jezelf ook op de foto staat. Voor kinderen is het ook belangrijk om papa en mama terug te kunnen zien in foto's. En nee, geen excuus dat je niet fotogeniek bent. Voor je kinderen ben je mama en papa. En dat is wat telt, niet een kapsel, een figuur, of look, maar gewoon papa en mama. 
Nu ben ik zelf geen voorstander van hele standaard gezinsportretten, maar wel van spontane, ongedwongen, leuke momenten met het gezin vastleggen. Dat je de band, de interactie, het plezier onderling kunt zien. Een outdoor gezinsfotoshoot is daar zeer geschikt voor. Ook veel fijner voor de kinderen om zo'n fotoshoot vol te houden. Omdat het niet voelt als een lange, saaie fotoshoot, maar als een leuk uitje waar je lekker met zijn allen mag spelen, gek doen en veel plezier mag maken. Daaruit kies ik leuke, spontane momentjes om vast te leggen. Ik volg daarbij vooral de kindjes, en spelenderwijs maken we er samen een super leuke fotoshoot van. Niet alleen je kinderen zijn het waard om op de foto zetten, ook papa en mama horen erbij!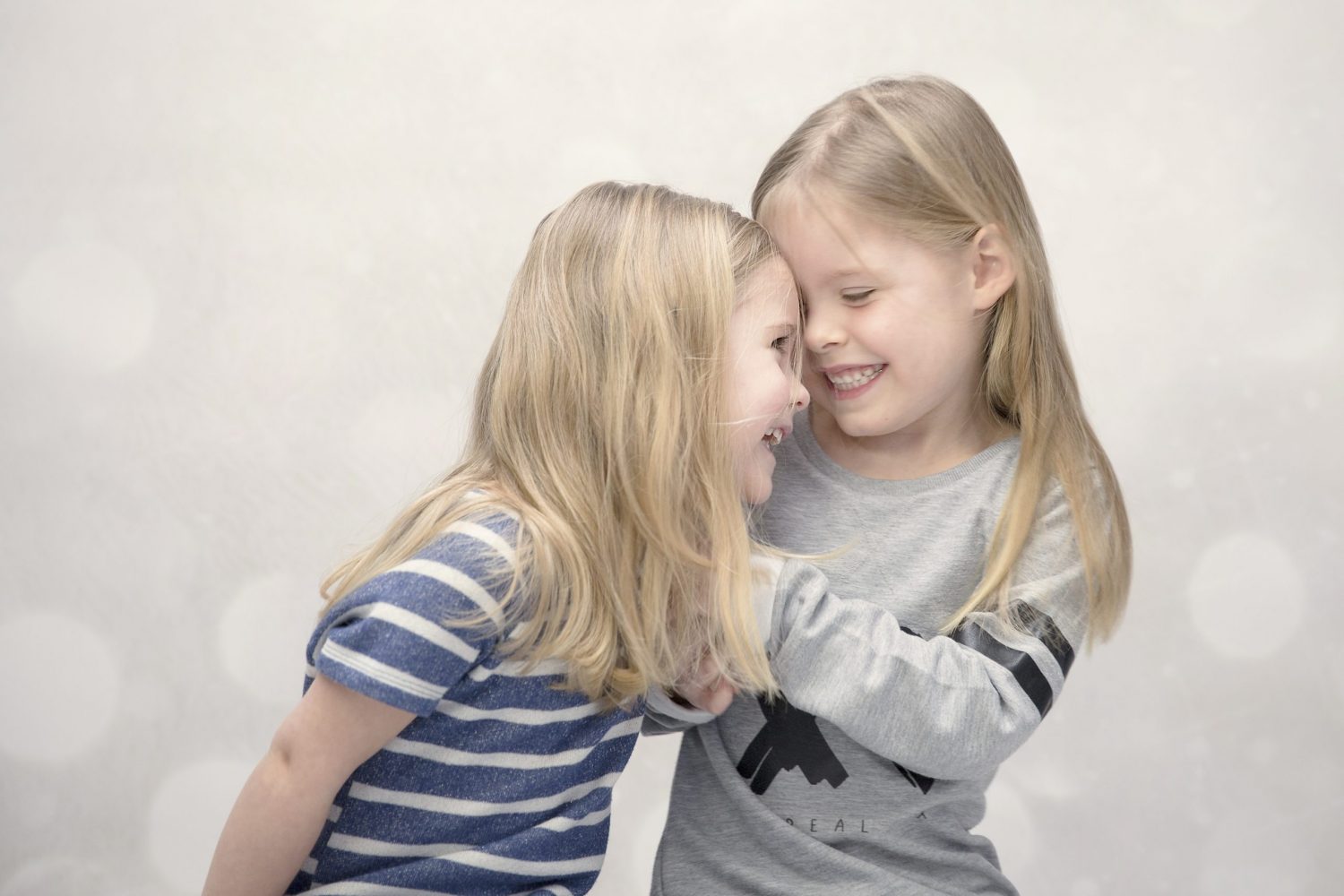 Benieuwd wat je kan verwachten van de fotoshoot?
Een kinderfotoshoot duurt ongeveer 45 minuten tot een uur. Ook hier laat ik me leiden door de kinderen zelf, een spanningsboog van een kind is nog niet zo lang, dus er is ruimte voor even ontspanning tussendoor of om de shoot niet te lang te laten zijn.